Creative Ways You Can Use AI for Volunteer Management Tasks
Artificial Intelligence, universally dubbed "AI", is now ubiquitous across nearly all corporate sectors. About 48 percent of companies are using AI already, and 83 percent claim it is a priority in their business plans. One great place within the corporate structure to focus is AI for volunteer management and coordination. Managing volunteers requires a wide set of functions and tasks, which are largely administrative in nature. Luckily, AI tools have started to alleviate some of that burden.
When integrated well, they can help volunteer managers not only improve their workflow but also achieve greater program impacts. AI support for big data analysis, for instance, can streamline evaluation and register suggestions for program improvements. This article outlines some creative ways you might start applying AI tools for volunteer management, and how a volunteer management software like Golden can help you in the process.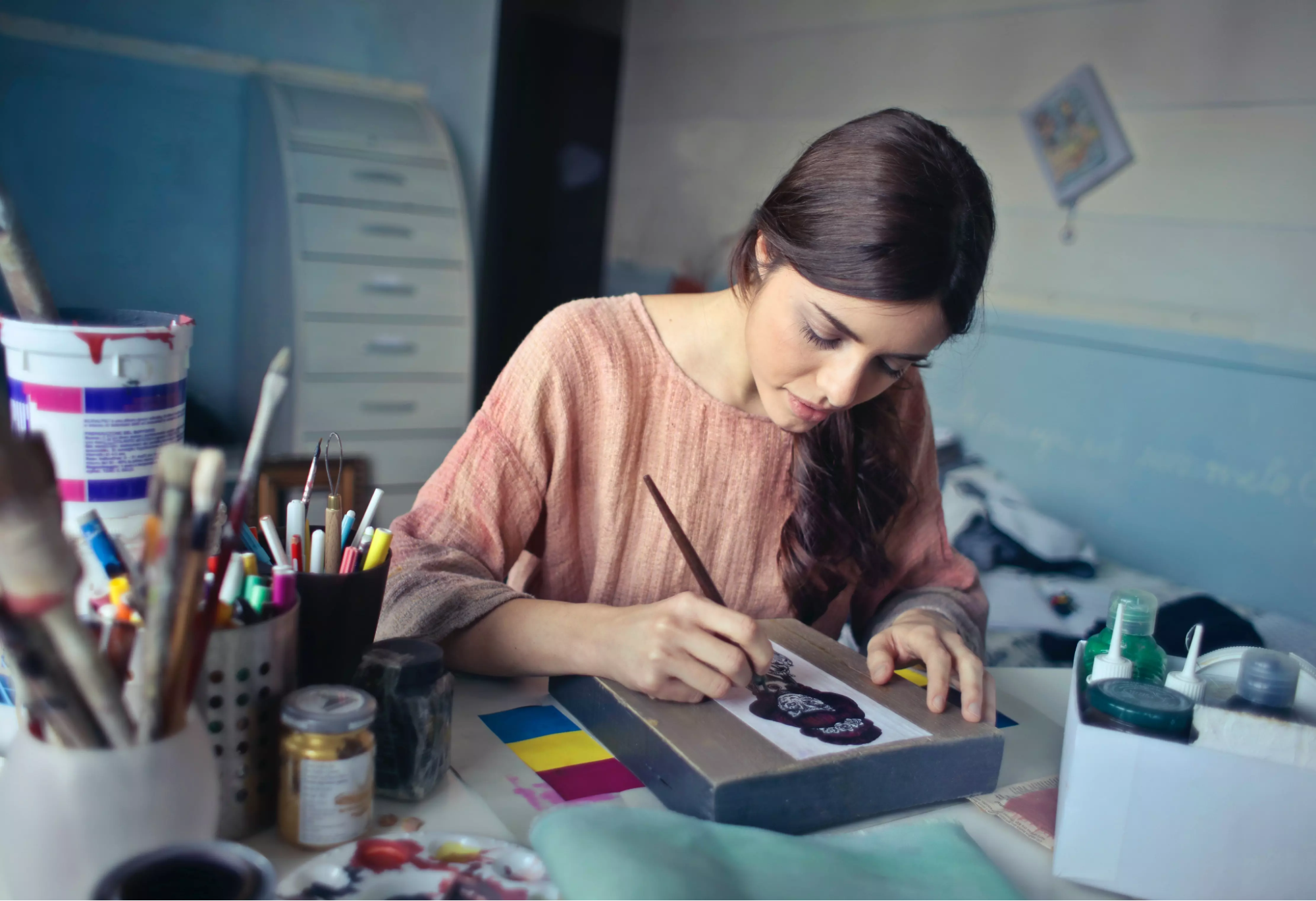 Some Specific Ways that AI Can Help Volunteer Managers
Volunteer management is so time-consuming that many managers have a constant to-do list along with a wish list of projects. Here are some of the ways you can integrate AI tools for volunteer management to save time and even improve your work.
Since most tools are open source, you shouldn't have any problem accessing them for free or for a low cost. To make it even easier, you can use a tool like Golden that already has many features integrated into its platform.
Predictively Drafting Volunteer Opportunities
Golden is piloting a new AI tool to draft volunteer opportunities based on your organization's data. The system can crawl your past volunteer opportunities, your website, information on what you want to accomplish within your CSR goals, your volunteer resources, and the types of events that might be of interest can then result in predictively drafting event descriptions as you type them. The tool will be able to post those descriptions on your preferred timeline, as well, to create an ongoing pipeline of potential volunteer activities. This takes the experience of publishing a new volunteer opportunity from around 90 seconds down to about 30.
Generating Program Narrative
New AI tech, t.world, can digest your reporting narrative and spin it into text about your overall programs. If you have to write the reports, this can help you create new language that better describes your impact and vision, in real-time.
Drafting Explanatory Text
Volunteer managers spend countless hours drafting manuals, instructions, and waivers for programs, as well as training materials. In reality, most of the language we use for these texts is technical and can be recycled and repurposed from other sources.
In recent years, dozens of AI writing assistant tools have popped up. Any number of them can help you draft technical writing materials. You may have to look over it and edit it, but having a workable first draft in hand before you even sit down to write a document can save you hours of time and energy. It might even help you think of ways to organize the information that hasn't occurred to you in the past.
Drafting Volunteer Thank-You Notes
You may not have had time to personally thank all of your volunteers. Now with AI, you have no excuse. Thanking volunteers with meaningful language will improve your volunteer retention. It may be one of the simplest tactics available.
Any of the writing AI tools out there can probably help you get a decent first draft together for a volunteer thank-you note. Also, chatbots have become amazingly efficient at putting together language from which to work. ChatGPT and apps that use its technology can be found across the Web.
Drafting Grant Applications
Grants can help you take your volunteer programs to the next level by advancing partnerships with nonprofits, supporting growth and capacity funding, and engaging new audiences in your impact story. If you have put them off simply because of time, now you might rethink your strategy.
Those chatbots and writing tools have another useful function – generating language for grant application questions. You likely will have to improve upon the base language results and personalize the text, but having a draft in hand can clear up a good amount of time in your schedule.
Translating Your Program Information
AI has made translation simple. Just a few years ago, there were few (if any) software programs that could produce an accurate translation from one language to another. Organizations had to pay sometimes substantial funds for professional translation.
Now, Neural Machine Translation (NMT) pairs basic machine translation with a more nuanced AI integration to result in accurate and culturally appropriate narratives, from one language to another, with a click of a button. You can translate your English document into a number of different languages and post them all in one space. This will not only help you recruit from a wider audience but it also will improve your branding as an inclusive, socially minded organization.
Optimize Your Website for SEO
Search Engine Optimization (SEO) ratings matter for volunteer recruitment. A potential volunteer may very likely go to a search engine the instant they feel like looking for a new opportunity. If your web material or your volunteer event post has a low SEO rating, they may not find you.
This means you will be missing out on attracting the very volunteers you seek, just because your language is not organized well for the SEO algorithm. Fortunately, a number of AI tools can help, and many for free. Some will analyze your entire website and provide feedback, while others ask you to cut and paste your narrative into their toolbox. If you do not rate highly, take the computer's advice and switch around your words! It will pay off when you start receiving more inquiries about your events.
Support with Evaluation
You likely collect surveys and feedback from your volunteers after an event. What do you then do with all of that information? It can take significant time to sort through answers to questions, even if they are digitized and automatically collated in some way.
AI tools can help you analyze volunteer feedback in more meaningful ways. Golden will apply AI to help you generate reports from your feedback. It will even recommend enhancements to your programs based on what volunteers are telling you and on the progress made toward your impact.
Identifying New Ideas
AI tools can learn from what you have accomplished and what you love to do, and provide suggestions for new and innovative events to engage even broader audiences. Our management teams can do the same, but wouldn't it be more helpful to have some ideas already designed to banter back and forth about at the next meeting? It will take your team's creativity to the next level, helping you see past your human biases and understand what might work best for all of the stakeholders involved in your impact mission.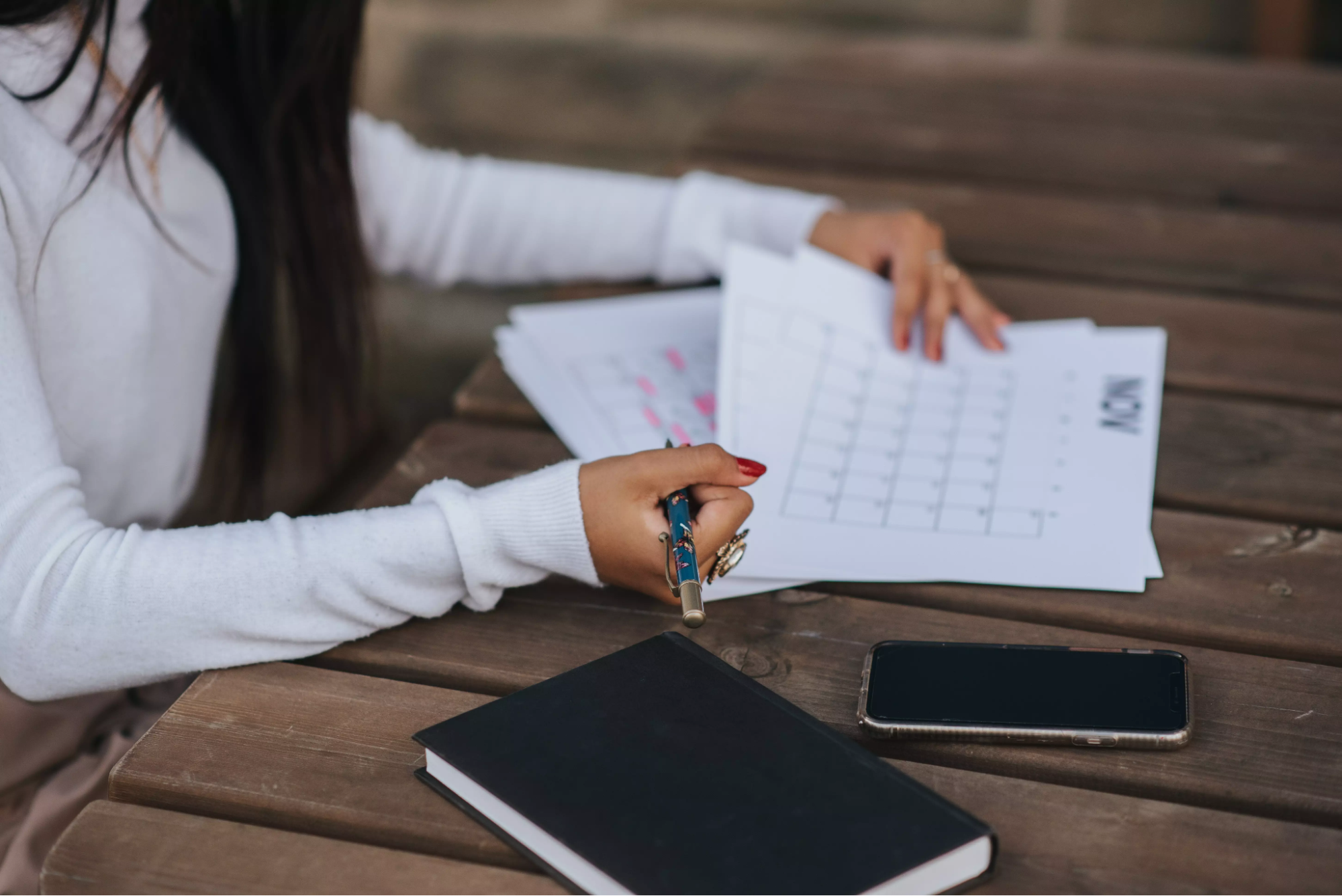 How
AI for Volunteer Management
Can Help You Optimize Your Work
With those specific examples now in mind, it might be helpful to think about how AI can optimize different categories within your volunteer management strategy. This might be particularly useful if you are thinking about making a case for a strategic investment to your executive team or simply brainstorming areas where you can improve your KPIs.
Improved Efficiency
Volunteers require a wide range of paperwork. Most of that background information can be collected, collated, and filed with AI tools. For example, Golden integrates a number of AI tools to run background checks on your volunteers and verify their identities, and then ask them to sign any needed waivers, before they even get to your inbox for consideration. Then you have a ready-made, vetted digital file for your volunteer without ever lifting a pen.
Another example is volunteer scheduling. This can be a daunting task for a manager! AI tools that can integrate calendar functions across interfaces can put you at a huge advantage.
Real-Time Insights
We already discussed how AI can help you evaluate and improve your programs based on volunteer feedback. What about your actual impact though? Are you meeting your goals? Could you do better with different types of events that better utilize your resources?
During and after events, a tool like Golden can send you updates on impact results. The system can even recommend different partners and cross-cutting events to you across the platform, to help you maximize impact and resources.
Easier Recruiting
Volunteer recruitment can be challenging and very time-consuming. AI tools can help you find the best volunteers in more innovative ways, through the use of social media platforms and integrative technologies that analyze a person's interests and match them to your volunteer profiles. You can also try using writing tools to generate language for your event posts that is more descriptive to appeal to new audiences.
We have already mentioned a few indirect pathways to improved recruiting, such as SEO improvement through AI, and writing and translation that attracts a broader audience. Another indirect recruitment boost might come from communicating more. AI can write and automate friendly messages to potential recruits to create virtual relationships through consistent interaction.
Improved Retention
Once you have your volunteers, you want to keep them! AI can work for you here. One way is automated gratitude. You can use AI to pre-set messaging to send thank-you notes right after a job is completed and then after an event to continue communicating and keep volunteers interested in your work.
A system like Karats can reap great retention benefits, too. Karats is an automated rewards system for volunteers. Volunteers receive credits toward rewards for their time or for meeting different service goals. They then have increased chances of winning unique prizes, like meeting celebrities, which encourages more service!
Top

AI Tools for Volunteer Management
New AI tools are generated on a daily basis and it is a relatively new field. That said, some AI tools for volunteer management are already tried and tested, and are top bets for your time and investment.
Golden. Golden may be the simplest solution if you are considering upgrading your AI for volunteer management. This is because Golden integrates the best AI tools for you, all in one place, to help you make the most of the best AI available. It is the world's most-awarded volunteer management software for a reason. The platform consistently upgrades its offerings to streamline the volunteer management experience, helping corporations, nonprofits, schools, and other organizations across the world connect to make meaningful impact through volunteer work.

ChatGPT

. ChatGPT is an open-source chatbot designed to answer any question you may have. It can help you write text for different aspects of your volunteer management system. You can use it for any other of a number of reasons, too, including for suggestive text for thank-you letters, grants, and training manuals. Give it a try and see what types of ideas it comes up with. You may be surprised! If using the interface yourself seems daunting, you may be happy to know that developers are scrambling to integrate the tech into new services and offerings, many of which benefit the volunteer management sector.

Google Translate

. Google is generally accepted as the best NMT translator, and it's free. You can try other translation systems, but you will probably come back to Google.

Grammarly

. This is one of the best writing assistants to help you fix your grammar in real-time and also suggest more meaningful and engaging writing.

SurferSEO

. This is one of the highest-rated SEO content creation tools out there. It will help you analyze your SEO score and even write your event posts or other narratives for you as you work with suggestive text in real-time.

Sembly.

Sembly is a meeting assistant that you can use to transcribe your executive team meetings or your volunteer feedback meetings, and then collate results. It can work across a number of different platforms and will provide analysis and insights from your meetings.
Now Is the Time to Apply AI!
AI is now a must for any business system – including volunteer management. With new AI innovations like ChatGPT, progress is inevitable. Every manager should be constantly analyzing if they are making the most of technology.
If keeping up with trends is daunting (or even impossible), you can lean on a reliable tool like Golden. Golden constantly upgrades its features and functions to utilize the best AI tools for volunteer management and coordination, integrating Edge AI for processing efficiency and dozens of state-of-the-art interventions to improve administration and the volunteer experience.