How to Design a Volunteer Onboarding Process for Your Organization
A carefully honed volunteer onboarding process will maximize your volunteers' impact. It will also help you retain your volunteers.
Studies show that training and recognition increase volunteer retention. This is especially so when training focuses on volunteer motivations and passions. Volunteer onboarding is your opportunity to understand your volunteers' motivation, show them they matter, and support their capacity to help you effectively.
Modern tech tools also make it easier than ever to integrate better systems, no matter the size or shape of your volunteer program. Golden volunteer management software can help you streamline administration with automated functions for most or all of your volunteer onboarding process.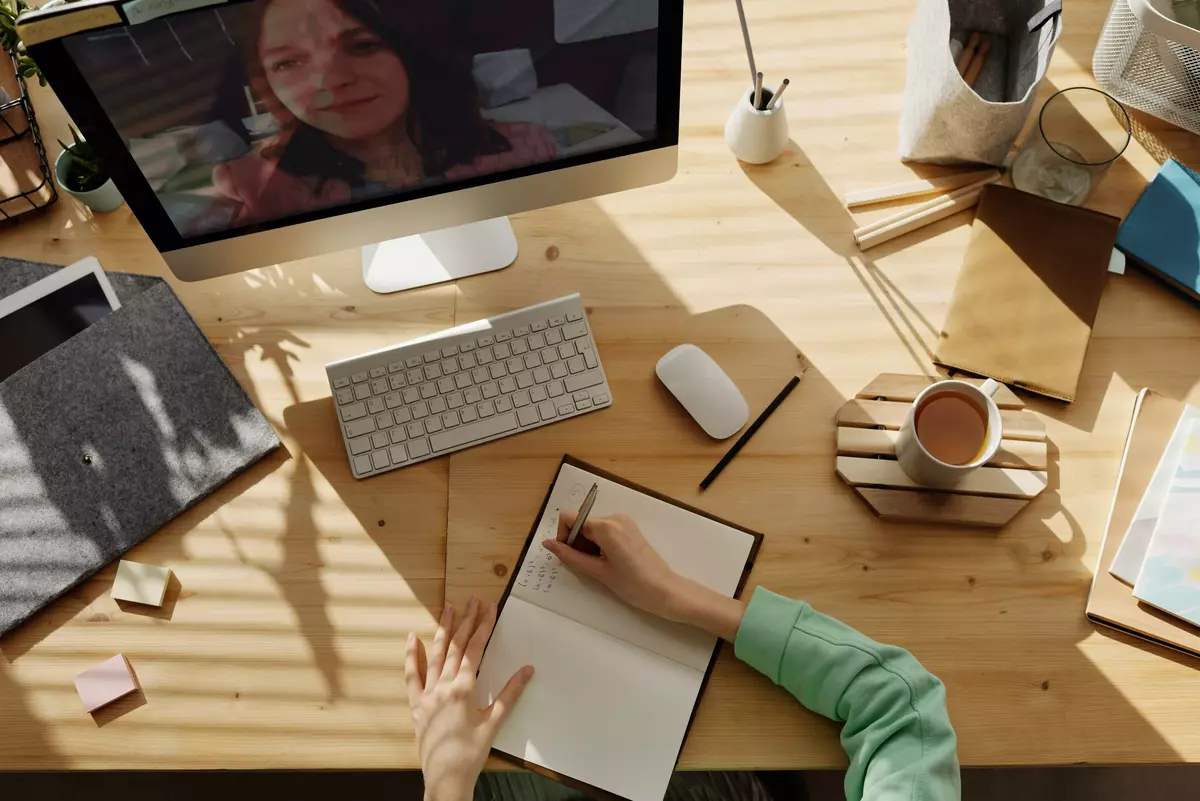 What Do We Mean by Volunteer Onboarding?
It is best to think about onboarding as a corporation might with a new employee. It's a layered process that requires multiple administrative tasks and human resource interactions. Volunteer onboarding is only complete when a new volunteer feels established in their role.
We often confuse orientation for onboarding. The reality is that orientation is a part of the entire process. It is how your organization chooses to introduce yourselves and what the specific role entails. Onboarding is a more complex process that involves vetting the volunteer, placing them accordingly in your organization, training and supporting them while working with you, and then following up on their work experience with you.
What Are the Benefits of Volunteer Onboarding?
The main benefit of a volunteer onboarding process is to have a system in place to intake and support new recruits. Would you hire a new employee and not train them on how to do their job? No! While they are not technically employees, we all know the importance of volunteers to an organization. In fact, they may even be considered more valuable since their time and effort are donated.
To maximize the impact of volunteers, they need to be prepared. This means through both skills development and inspiration!
Volunteer onboarding is also a powerful tool to increase volunteer retention. Well-onboarded volunteers will stay with you. They may even help you recruit more volunteers from their own networks of family and friends.
What Does a Volunteer Onboarding Process Entail?
A good system establishes both administrative components on the organization's end and a front-facing system to normalize how you interact with volunteers. The absolute first step is to think about your program goals. Ask, "What has an onboarded volunteer accomplished?"
Every role is different, but as an example, maybe they have:
Cleared the vetting process.
Completed a 3-hour online orientation.
Spoken with a program officer.
Finished at least 4 hours of service.
Completed an evaluation of that service, identifying any gaps or issues.
In general, volunteer onboarding moves through the following steps:
Draft and Publish an Opportunity. Think about who you are trying to target. Is your volunteer prospect audience a private or public one? What type of opportunities are they searching for? Your opportunity should be carefully crafted to attract your desired audience.
Initial connection. The volunteer is only a prospect at this point. They have read your post for support and asked to be considered. You will want to communicate back to them as promptly as possible! People lose interest quickly or might respond to competition, who could be quicker. Your communication should first thank them for wanting to help you. Then it should clearly outline what the next steps are to move along in your process.
3. Vetting and preparing for service. It is critical to streamline your volunteer screening process because you may lose some potential recruits in this stage if it is too onerous.

Golden

automates vetting by only making the opportunity discoverable by members of the target audience.



If your volunteer recruitment post was for a specific role (handing out name tags at an event registration table), you have likely already placed them. If they have applied to work with you more generally, you may need to interview them or provide an online questionnaire to better understand their interests and capabilities. Golden can automate a video interview, or direct the candidate to the appropriate team member's calendar to schedule an interview.

The next step in preparing a candidate is providing a general orientation. Golden can automate the process by accrediting that the new volunteer has completed digital training (see here for step-by-step directions on setting up online training in Golden). You also can opt for an in-person orientation on the volunteer's first day working with your team. Either way, videos from your leadership are a great way to make volunteers feel important.

An effective orientation will:
Ensure that the volunteer understands what your mission is and what their role is.
Explain your facilities and how your team works.
Provide any basic skill training necessary for the role.
Motivate and inspire your new recruits!
4. Active stage. Now, your volunteers are ready to serve. First contact is very important! Have them check in with you personally or through an automated tool on a platform like Golden. This will enable them (and you) to track their hours and their impact.

Make sure they have everything they need (technology, space, tools, staff support) to serve.

5. Support stage. An important component of volunteer onboarding is giving your volunteer all the tools they need to succeed — and then making sure they are succeeding.

You need to establish some sort of check-in system, and measure and reward a volunteer's achievements. Golden empowers you to recognize and reward automatically through Karats, which tracks credits toward rewards for hours logged or other milestones. Systems like that make it easy to reward volunteers fairly and make them even more motivated to help.

A good support process is one that communicates regularly and effectively. You want to show that you are capable and can help them.

6. Evaluation and recognition. Based on the initial goals established for your onboarding program, develop an evaluation system and track what every volunteer goes through in the process. Questionnaires or in-person interviews may ask:

Did you feel prepared to fulfill your role?
Was the experience what you thought it would be?
Did you feel as if you were making a difference?
Did you feel valued by our staff and your support team?
How would you rate the training and orientation?
Would you recommend us to your friends, work team, or family?
You want to recognize people for completing your volunteer onboarding process. A great way to do so is to provide credentials after completing the follow-up questionnaire or interview.
7. Build a history of service. Golden will apply credentials automatically to a volunteer's dashboard and profile to help them build their resume and pre-qualify them for future positions. As they build their history of service, they can become more qualified for more specialized roles. The system will begin inviting them to new opportunities based on their updated skill set.
5 Pillars to Integrate for Volunteer Engagement
The best volunteer onboarding strategies integrate key components throughout the process to maximize volunteer engagement. We can break the vital areas into five pillars.
Express the essence of your organization. First and foremost, you should share in an honest, urgent, irrefutable way what you're doing, why it's important, and how this opportunity advances progress toward important goals. That mission and vision should be integrated throughout the steps of your volunteer onboarding process.
Develop interpersonal connections. One of the primary benefits of volunteering is connectedness. People want to feel connected to your team, to other volunteers, and to their community. What is more, the deeper and more powerful the relationships are, the deeper the ties to your organization. Your volunteers will be more loyal and do a better job if they have meaningful relationships. Every Golden opportunity has share links affiliated that you can copy and paste on SMS, social media, email, or anywhere, helping you build that trust with consistent communication.
Have an organizational culture. Volunteers will only be effective if they fit in with your culture. They need to understand how your team works, internally and with the public, as early on in the process as possible.
Train - early and often. Get them onboarding early on with small and consistent segments of training for their role. You can send daily emails with small training tasks, or ask that they set a schedule to complete any required in-person training. You want to build on the momentum of their early enthusiasm to engage them with the skills and resources they need to help you best.
Share your strategy. Show full trust and confidence! Tell them what you are trying to accomplish and how. You might learn that volunteers have hidden skills and relationships that can help you achieve your goals. More importantly, they will feel like valued members of your trust circle this way. By sharing your strategy and the progress towards meeting it through your impact metrics and outcome stories, you will inspire everyone on your team.


More Reasons You Need a Volunteer Onboarding Process
If you're still not convinced, there are some additional reasons why you need a volunteer onboarding process.
Balancing expectations. A good volunteer onboarding will ensure that volunteers understand their role and how they will interact with your organization. If you're accepting volunteers for a zoo, for instance, they probably need to hear that they cannot interact with dangerous animals! A chance to pet a cheetah may have been their motivation to serve, and it is best to be clear from the beginning.
Creating a comfortable working relationship between the volunteers and their volunteer manager. You want your team to work together seamlessly. It takes time and communication!
Making them part of your family. They are volunteering for a sense of belonging. The onboarding process is the time that you cement their place as part of your family through a caring and open support system.
Creating acclimation and ease. Openers and icebreakers exist for a reason. Most of us need to be acclimated to new experiences to process emotions. This will help your volunteers relax and be able to offer their best selves.
A Volunteer Onboarding Checklist
Both your volunteer and your volunteer manager can likely benefit from a simple checklist of action items that will need to be completed.
Volunteer Onboarding Checklist for Participants - The Workflow
Receive invitations to events for which they qualify
Perform interview if needed
Receive verification of a placement
Complete online orientations and trainings
Schedule a first event or shift
Volunteer (tracking hours and impact on Golden)
Receive follow-up communication
Submit evaluation questionnaire or give detailed feedback to the manager
Sign up for more opportunities
Receive credits and qualification updates on your dashboard
Onboarding complete
Volunteer Onboarding Checklist for Program Leaders - The Management
Design post for volunteer placements
Create a check in/arrival plan for first day
Send reminders (automated through Golden)
Volunteer welcome
Brief facility tour
Show how to use automated time and impact tracking tools
Thank volunteers (automated through Golden)
Share impact in follow-up emails or texts (regular communication, automated by Golden)
Send links to additional training and opportunities (automated by Golden)
Distribute engagement survey (and remind until completed, all automated by Golden)
Review engagement surveys and check impact reports generated by Golden
Provide feedback on engagement surveys if appropriate
If using Golden, send thank you and recognition/credit/certificates to their dashboards
Design new posts for new opportunities
4 Volunteer Onboarding Best Practices
You can make the volunteer onboarding process more effective as a whole by applying these best practices.
Get other stakeholders on board throughout your organization. The more involved your leadership is in helping the volunteer process, the better! It will show investment from your team and help welcome volunteers with greater enthusiasm. Ask board members to help provide training, or you might ask different staff members to attend welcome events.
Ensure that the process is scalable. You may only have a few volunteers today, but you might need more in the future. Can your process handle a large intake of potential recruits? This is why it is critical to consider automation tools like

Golden

. Once you set up your system, you can apply it to multiple volunteers and projects with a few clicks.
Collect and use your data. You want to study and understand your volunteer feedback to better design your programs. If you're using Golden, you can create automated impact reports compiling data from all your volunteers. This will improve your communications regarding impact, and help you analyze how the volunteer onboarding process is working.
Gratitude and invitation. Before, while, and after the volunteer onboarding process, you want to thank and recognize your volunteers. You can do more than show thanks and reward them for their service, too. It's a best practice to never hesitate to ask the people who care about you most to become more deeply involved. They may want to donate to your cause or they might want to be invited more frequently to volunteer events. Always thank, always recognize, and always keep inviting!
Activate other types of supporters. A volunteer isn't only a volunteer. Consider taking your volunteer opportunity links, and promoting them among donors, advocates, and other types of champions to see if they would be interested in becoming a 360-degree supporter.
Volunteer Onboarding Made Easy
A volunteer onboarding process is one of the most important components of your management strategy. Why? If you're like most organizations, you have spent time and financial resources on recruiting your volunteers. That is energy wasted if your volunteers do not have a clear sense of purpose and understanding of their role.
Tools like Golden make it simple to design and implement a volunteer onboarding process that works for your team. Automation will not only reduce your administrative time but also improve your communication processes with volunteers to boost engagement and retention. Then your staff can spend more time on the interpersonal connections and program work that makes your organization shine!